More info
PROFESSIONAL FULL-SIZE CARNATIC GHATAM IN D SRUTI. DIRECT FROM THANJAVUR. NOT TO BE CONFUSED WITH NORTH-INDIAN MADE CERAMIC MATKAS BEING SOLD AS GHATAMS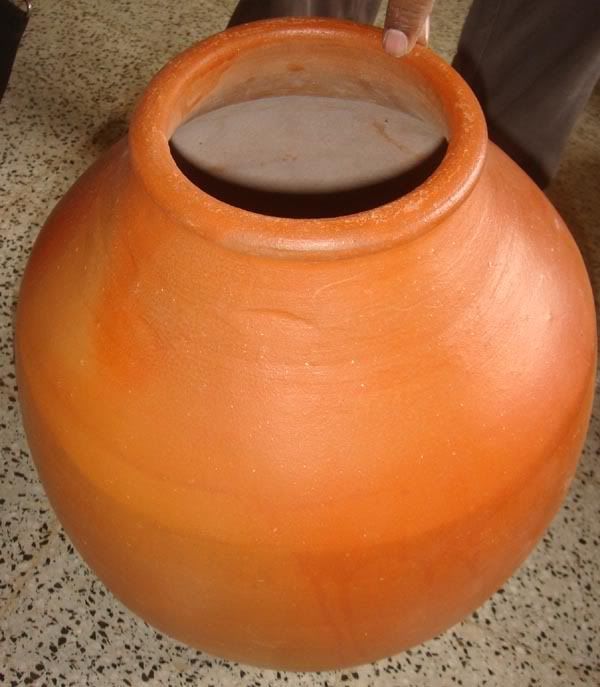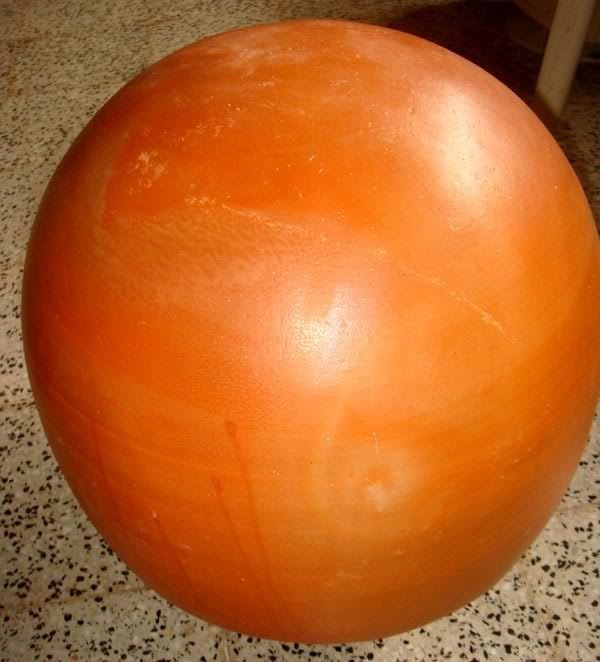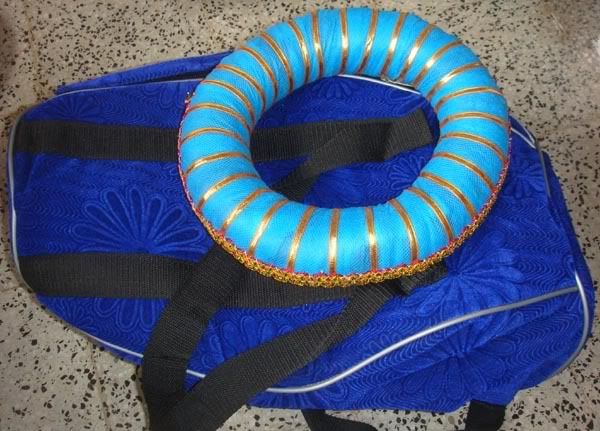 GHATAM is the mud pot used to provide rhythmic accompaniment in concerts of Indian Music. It is one of the ancient time-keeping instruments and is mentioned in the Ramayana. It is also used by the rural folk in their concerts of folk music. The mouth of the Ghatam is open and is somewhat narrow compared to the mud pots used for domestic purposes. When the mouth is covered with a parchment it becomes the pot-drum. They clay used for making the Ghatam is mixed with iron-filings and baked. Our strong, durable and resonant ghatams are made in Manamadurai in South India. It is played with the two hands, wrists, ten fingers and nails. The mouth of the pot is sometimes pressed against the stomach of the performer and with resounding strokes. The instrument is also held vertical (i.e., the mouth facing upwards) and played; sometimes the pot is held in horizontal posture, the mouth facing the audience. The instrument, towards the close of a rhythmic solo, is thrown up in the air and caught successively in consonance with rhythm. In fact this is the only concert instrument wherein the holding posture is changed in the course of play. Finger strokes are given at the neck, center and bottom of the outer surface.
A very high degree of speed is possible on this instrument. As a UPA TALA VADYA (Secondary rhythmic accompaniment) it takes its place on the side of the Kanjeera. Like the bamboo flute, it is an instrument made of single homogenous material and has no detachable parts. The pitch of the Ghatam is determined at its make. Professional performers on Ghatam have a number at ghatams of varying pitches. When engaged to perform, they carry to the concert hall the particular Ghatam whose pitch agrees with the pitch of the performer or its Panchama.
Similar Instruments to GHATAM in other parts of the world are:
The NOOT - which is a traditional pot instrument used in Rajasthani folk Music.

The MATKI / TUMBAKNARI - which is a traditional pot instrument in Kashmiri folk Music.

The KUDA- MUZHA - is basically used in Kerala for Theyyam Dance.

The GHATA - SINGARI - is a peculiar folk instrument with the pot's face covered by a skin parchment, producing comical effect.

The MAAN - The Spherical Metal Pot provides rhythmic accompaniment and necessary effects in Akhyan (a narrative from of story - telling in Gujarat)

The VILLUPATTU-POT - The pot instrument struck with a piece of wood, used in traditional Tamilnadu art called Villupattu (story told with a Bow used as a resonator)

The THANDI - PANAI - A Pot connected with a string and used as a drone keeping instrument

The UDU - The African pot drum that has an opening in the wall of the pot giving the bass-effect.
PLEASE ALLOW FOR 10-15 DAYS EXTRA FOR FRESHLY PRODUCED GHATAMS.
COLOURS OF PADDED CARRY-BAG & RING-STAND MAY VARY AS PER STOCK AVAILABLITY